Online Social Work Program Options
Flexible, innovative online programs enrolling now.
Download a FREE Brochure
To get yours and speak with a program manager about financial aid, complete the form below.
Note: All fields required.
Top Schoolin the Mid-Atlantic
Maximize Your Marketability
With a college degree, your earning potential is well above that of high school graduates. On average, a professional with a bachelor's degree will earn $1.2 million in their lifetime, while an associate degree holder will earn $900,000 and a high school graduate just $300,000.1 With a master's degree, you can more successfully pursue career advancement and even higher wages.
Widener University focuses on career-centric programs that stress current trends and help you gain and develop insight to forecast—and prepare for—changes in your chosen areas. A combination of future-driven approaches with conventional subject matter knowledge gives you a 360o perspective on your profession and field as a whole.
Respected researchers and leaders in their fields, our professors make an extraordinary investment in your success—providing individualized mentorship and continual feedback, coordinating with other faculty to maximize your development, and sharing career guidance informed by their industry experience.
The Widener Advantage
With a degree from Widener University, you'll take the inside track to long-term success. Small, interactive classes and an engaged faculty give you the advantages of focused mentorship and continual feedback. Our curriculum addresses current and emerging trends and technologies to help you hit the ground running and embrace change in your chosen field.
Ranked #6 among online colleges in Pennsylvania. – Guide to Online Schools
85% of Widener's full-time graduate students receive financial aid.
Best Online MSW Program – Our online MW program was recognized for its affordable tuition, low student-to-teacher ratio, and high degree of flexibility. – Best Value Schools
PayScale ranks Widener in the top 18% nationwide with an alumni mid-career salary of $101,100.2 – PayScale.com
Online Programs
Widener's online MSW programs are nationally recognized and provide you with the skills and knowledge needed in your career.
Learn to deliver culturally competent, evidence-based social work services to diverse populations. This program offers additional experiences and community partnerships that prepare you for counseling, therapy, and clinical supervisory positions in mental health settings. We offer two different options to meet your educational needs. Students without a Bachelor of Social Work (BSW) degree from a CSWE-accredited institution can apply for the 57-credit hour MSW program and earn their degree in three years. Students with a CSWE-accredited BSW degree are eligible to apply to the Advanced Standing 36-credit hour program that can be completed in just two years. Both program options prepares you to sit post-graduation for the Licensed Social Work Exam (LSW) in your state.*
This hybrid degree option prepares you to teach, consult, provide counseling, and therapy, and conduct research on complex issues related to human sexuality. This degree encompasses two tracks: Sex Education emphasizes the developmentally and culturally appropriate design, delivery, and assessment of educational interventions across the broad spectrum of human sexuality; Sex Therapy explores how to help others through sex therapy or related work. While the master of social work degree is 100% online, the MEd degree coursework is a blend of online classes and convenient weekend classes. You'll graduate with two degrees in three years, and be eligible for the American Association of Sexuality Educators, Counselors and Therapists (AASECT) certification.
The Graduate Certificate in Practices in Trauma Recovery program is designed to provide enhanced experiences for adult learners who work in social work settings with populations impacted by individuals and/or community trauma. Students in this program will gain the necessary skills to identify and treat the root causes of trauma. This program is built to help busy learners meet their career goals with coursework that fits into their busy lives.
Required for Admission:
Bachelor of Social Work (BSW) from a CSWE-accredited institution
Currently working in a clinical placement or work environment
Leverage Our Reputation
The value of your degree will be elevated by Widener's dual reputation: 1) for being on the leading edge of research and scholarship that is shaping the professional and scientific landscape and 2) for offering respected and innovative programs that are preparing the future practitioners and leaders of their fields.
Request Info
The Flexibility You Need
Whether you're looking to start, change, or elevate your career, you can earn a degree from Widener University on your schedule. The MSW specialization is offered in a 100% online format, which means you can maintain your daily commitments and train for your dream job. The MEd in Human Sexuality Studies. specialization is a blend of online and campus-based courses offered in our unique weekend format. You can even customize your degree path by adding one of our Advanced Practice Options to gain an additional area of expertise.
Our Courses
At Widener, you'll have an opportunity to deep-dive into the field of social work, viewing issues from different perspectives. Some of the courses you may take are featured below.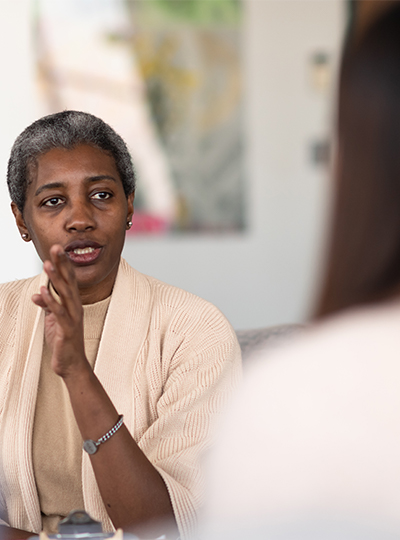 Career Prospects for MSW Grads
Overall employment of social workers is projected to grow 12 percent from 2020 to 2030, faster than the average for all occupations. About 78,300 openings for social workers are projected each year, on average, over the decade.3 The $50,470 median annual wage for social workers across all specializations ranks significantly higher than the median wage for all U.S. occupations, which is $41,950.3
Primary Jobs for Professionals with an MSW:4
Clinical Social Worker
Healthcare Social Worker
Community Health Worker and Administrator
Healthcare Administrator
Public Health Administrator
Disclaimer and Sources
"Lifetime Earnings by Degree Type," The Hamilton Project. Retrieved on September 29, 2021, from www.hamiltonproject.org.
"Salaries for Widener University–Main Campus Guidelines," PayScale.com. Retrieved on October 15, 2021, from https://www.payscale.com/.
"Social Worker," Bureau of Labor Statistics. Retrieved on September 28, 2021, from https://bls.gov/.
"Master of Social Work," Social Work Guide. Retrieved on September 28, 2021, from https://socialworkguide.org/.
*Licensure requirements vary by state. Students are responsible for understanding the requirements for social work licensure in their resident state.
*Licensure requirements vary by state: https://socialworkonline.widener.edu/msw/masters-of-social-work/license-requirements. Students are responsible for understanding the requirements for social work licensure in their resident state.